As a Junior Designer for Southampton Football Club, my role consists of handling a variety of briefs across multiple departments within the club. Some include Commercial & Marketing, Customer Relations & Fan Experience, Academy, and Media etc.
I produce high-end designs 
f
r

om brand & identity, motion, layout, print, iconography, and merchandise with a high visual impact 
yet remain consistent in the club's image.
The kick drum graphic above is a piece for the current 2023/24 season at St Mary's to enhance the atmosphere of the home fans at the stadium before the beginning of a match. I aimed for a snappy high-energy video that captured our identity, from colours, stripes, and home stadium, along with the club's new design elements.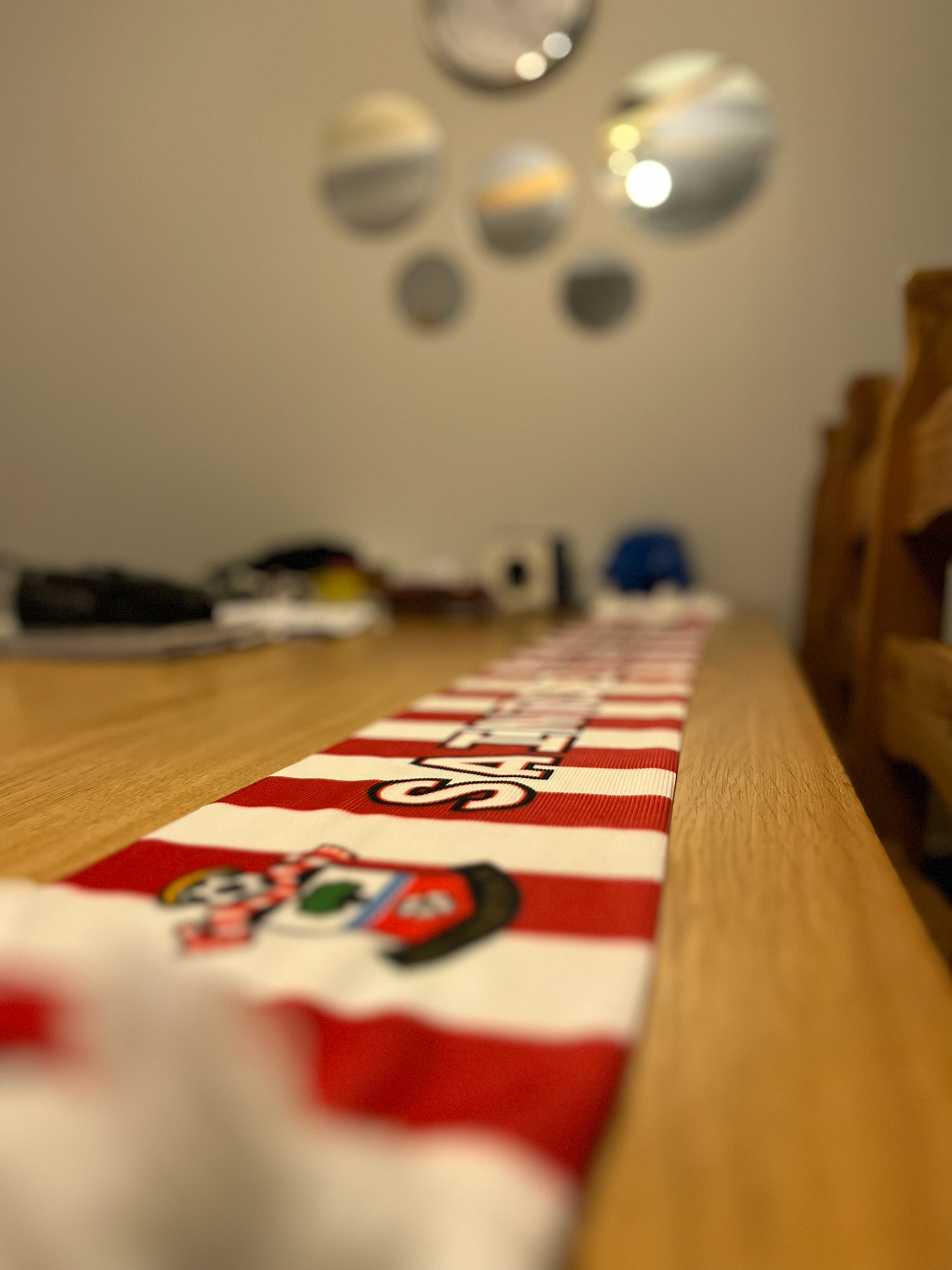 Some design briefs are for internal purposes such as national or religious holidays, or design work for Staplewood     
(the training ground). For example, goalkeeper icons which would be used for academy players to understand exercise drills and football terminology.
An early concept of an unused email footer for the brand & design team.